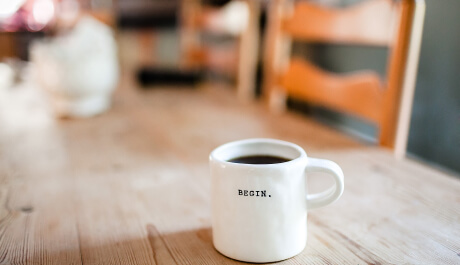 In the highly competitive property arena, our mission is to "focus and deliver incomparable levels of service that one professional client would expect from another". Consequently, it is not simply the homes featured in our property portfolio that are distinctive and select, it is service, above and beyond the call of duty, which further differentiates us from our competition. Our highly efficient and knowledgeable personnel interact with the Conveyancing Attorneys, Bond Cancellation and Registering Attorneys, as well as the Purchasers and Sellers, to keep all parties up to date and appraised of each step of a transaction. Upon registration of transfer, Hamilton's Property Portfolio further assists with all Municipal and Service Providers. This ensures a swift measure of transfer of all associated services that are required, long after transfer. In addition, we are associated with registered panels of Private Bank Valuers in the areas of our expertise, as well as Property Improvers who are on stand-by to assist those who require improvements to be effected to their new acquisitions. 
However, it is in the Upper Market sector, with its exacting legal requirements, that Hamilton's Property Portfolio has truly been able to assert its competitive edge. Our founder Regan Harris' legal knowledge and expertise has ensured that the company goes beyond standard Real Estate practice, and that we deliver the unexpected with consummate professionalism. Despite an unashamed focus on upper-end residential properties, where selling prices can exceed ZAR 75,000,000.00, we do cater for buyers seeking more affordable, properties of quality. 
As a Real Estate Company interacting with both Buyers and Sellers alike, we service our clients as and when required. Outside normal operating hours we also conduct valuations, make and keep appointments, conclude offers and subsequent sales and assist with duties linked within our normal operating scope. 
Our clients are able to contact us via webpage linked enquiries, which also automatically dispatch text messages, e-mail, cellular and land-line phones, including texting and social media such as Facebook and Instagram. 
Our team at Hamilton's, under the supervision of our principal Regan Harris, with legal and business post-graduate degrees and experience in the field of contractual agreements and litigation are all registered with the South African Estate Agency Affair Board. We are also affiliated to / have membership with IEASA (The Institute of Estate Agents), The Property Advertising Joint Venture and offer advisory services to members of the Professional Valuers Association. Having membership with the above professional bodies has provided skills and knowledge that would be hard to obtain in isolation within the industry. Ever-changing trends, legislation and statutory measures are often debated, and the implementation of such information is taken to grass roots level. On-going education of agents is also monitored and reported on to the various affiliated bodies. These affiliations provide clients with the assurance that they are interacting with a professional firm, for whom belonging to the bodies representing the interests of property in Southern Africa is imperative. It also offers our clients the security of knowing that they are dealing with an accredited agency, whose agents have valid fidelity fund certificates, and whose actions are bound by a code of ethics. Thus a claim could be made against the fidelity fund, should actions cause damage and be seen to be deserving of sanction.
The services we offer are listed as follows: 
Valuations of existing property;
Advising as to renovations, rebuilds, potential valuations;
Referrals of professionals: Architects, Town Planners, Sworn Appraisers, Estate Planners, Electricians, Builders, Plumbers, Decorators and Home Inspection companies;
Guidance as to areas, value and growth trends, crime statistics;
Valuations in respect of Capital Gains Tax, or entity swaps;
Off plan marketing, pricing and finishes (Provisional Cost and Specifications);
Marketing and open day policies;
Financial guidance and bond / facility approvals;
Direct access to the financial institutions for bond approvals;
Obtaining in-principle loan grants;
Bridging finance institutions;
Rates and Taxes consultants;
Negotiating offers;
Leasing - residential and commercial;
Commercial and residential sales;
Instructing Conveyancing Attorneys;
Liaising with Conveyancing Attorneys;
Obtaining all F.I.C.A (financial intelligence centre) documentation;
Reporting on suspicious transactions;
Commission negotiations;
Professional handover of property post registration of transfer;
Our marketing strategy remains one of our strongest selling points. Prior to offering a property to the open market, we have professional photographs of the property taken, and this together with a well-documented brochure is sent to prospective and qualified Purchasers in our data-base for by-appointment viewings. These Purchasers are pre-screened in terms of affordability and appointments are made on an individual basis. Once this process has been completed the property is offered to the general market. Marketing in high-end publications, such the Real Estate Magazine and other glossy magazines are included and - if required - we host limited open days with qualified estate agents in attendance.
We also firmly believe in communication with our clients and in this regard provide weekly feedback regarding viewings, the identities of the individuals who have seen the property and feedback regarding comments pertaining to the property and its 
As a select boutique Agency, we have the knowledge and expertise to bring like-minded clients together in an effective and professional environment to ensure a collective consensus, where both parties depart satisfied.